Materials for The NEW School Rules Leadership Institute
Access the agenda and the slides.
---
The New School Rules (NSR) Leadership Institute is designed for education leaders who want to improve how their teams collaborate, make decisions, and achieve their goals. We know there is a better way for school and district teams to meet, function and make decisions, and that the changes we make to processes can lead to better academic results, greater teacher retention, and more thriving school systems.
Based on the best selling book, The NEW School Rules: 6 Vital Practices For Thriving and Responsive Schools, The Institute provides an opportunity to learn directly from author Anthony Kim and his team of experts in change management, organizational design, and leadership. The Institute also offers the unique space to grow your leadership practice, while learning and collaborating with school and district leaders from around the country who are thinking about the future design of schools and districts.
Who Attends the NSR Leadership Institute
The Institute is an invite-only event. The content of The NSR Leadership Institute is designed for school and district leaders, but we welcome all interested leaders to connect with us, if they're interested in attending. We want to bring together a group of innovative education leaders who can support each other's learning during and beyond the Institute. We want to ensure that every single attendee who joins us will contribute to an engaging and transformative event.
Registration
There is limited space available, so please reserve your ticket early.
Early Bird: $400
- May 31st


Regular Price: $600
Registration closes July 20th (While supplies last)

REGISTRATION IS NOW CLOSED
---
Location
We are excited to host the institute at the Wellspire Center, in the vibrant city of Nashville, TN
Center, 907 Gleaves Street, Nashville, TN 37203
---
What Past Participants Are Saying
"We had a large meeting that was going 2-3 hours. After this institute, it's down to 1 hour and is productive!"
------
"I just spent the last 3 years presenting and training in the field, and my "too little too late" is that I didn't have this training, your style and technique for training before I left that position. This had amazing content, but the way you presented it was awesome!"
------
"The practical information provided to address our specific roles and district circumstances have been extremely beneficial."
The Experience
This Institute will focus on the six rules we have found make the biggest difference in changing the way work happens in teams, schools, and districts.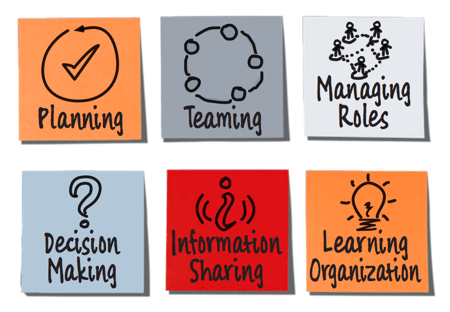 These rules are based on more than seven years of research and our work with more than 750 schools and districts. We'll provide an overview of the six rules, examples of how schools and districts have used the rules to become more effective, and opportunities for you to practice the rules and plan how to take them back to your own teams. By the end of the Institute, you will have a new schema for thinking about at how work gets done in your organization and the capability to bring this new way of thinking back to your teams in a way that builds deep engagement and lasting change.
The Institute includes
A copy of The New School Rules book

2 full days of training, 8:30am-4:00pm, including lunch

Highly interactive activities to help you learn about and practice the six rules

A self-assessment and leadership style quiz

Free access to all activities, experiments, and workouts so you can use with your own teams
You will leave this two-day training with:
Deep understanding of organizational design, change management, and six new school rules

Clear assessment of the areas you and your teams need support with in order to be more effective and responsive

Completed self-assessments, readings, reflections, experiments, and workouts to deeply understand and practice each rule

Plan to implement the rules in your own teams to make lasting change
The Program
August 13
Opening + Community Building
The Changing Shape of Organizations
What is a Responsive Org
Responsive Learning + Development
August 14
Responsive Meetings
Responsive Projects
Integration + Planning
Sharing + Closing
Meet Your Hosts and Facilitators
Gabrielle Hewitt
Design Principal

Kelly Freiheit
Associate Partner

Megan Campion
Associate Partner
Insights From Previous Attendees

Education Elements works with districts to build and support dynamic school systems that meet the needs of every learner, today and tomorrow. We take the time to understand the unique challenges school leaders face, and then customize the Education Elements approach for each district. We have worked with hundreds of districts across the country. We bring deep expertise, design thinking, expert facilitation and the spirit of collaboration, along with our extensive toolkit of resources and technology, to deliver sustainable results.