Strategic Planning | Teams & Culture
Take a look at your calendars and consider the number of meetings you have each week. Can you say that you go through most of those meetings and 100% finish on time and in each of those meetings you get 80%-90% of the agenda items covered? While getting all this done, can you say that 100% of all meeting attendees get a chance to participate? I can. Just tweaking a few things about your meeting will make a significant difference in your organizational culture.
Decision-Making | Teams & Culture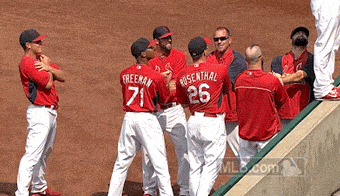 We all are familiar with the Trust Fall – the stereotypical team building activity where you fall backwards and another person catches you. The goal of this activity is to promote trust in the workplace; unfortunately, it doesn't work. That is, although we almost always catch the falling teammate, the trust isn't easily transferred to the world of work, where the circumstances, the speed, and the definitions of roles and accountabilities are apt to be much different.